The following is an overview of the second quarter (April to June) of fiscal year 2015. For more details please refer to the following.
Results presentation materials(here)
Results presentation video (here)
◇(IR) Masatoshi Kumagai talks about GMO Internet Group Strategy
Q1 Summary(here)
=============================================
■Financial Overview
=============================================
●In the second quarter of fiscal year 2015, net sales grew 21% year on year while operating profit grew 71% over the same period. JPY63.5 billion was generated in net sales. Operating, ordinary and net profits all grew significantly, and came in at record highs.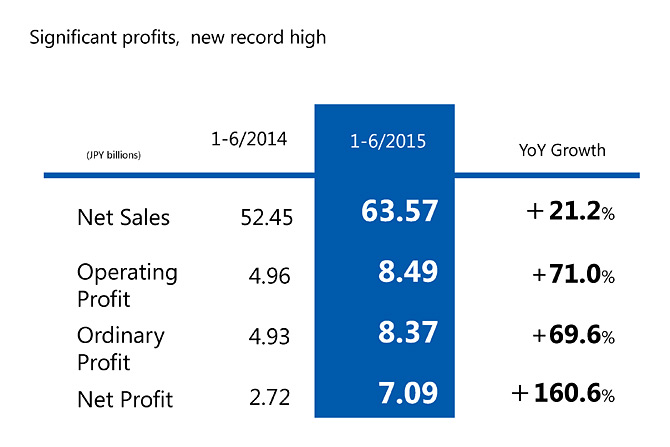 ●This table shows consolidated results in the most recent quarter. Profit reached a record high, even after investment in C2C handmade market, minne global expansion and a technology shift in the online ad segment.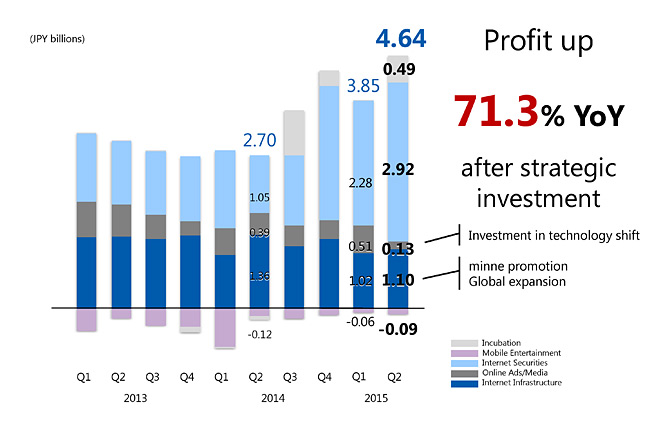 =============================================
■Group News
=============================================
●Off-exchange sale of shares
On June 24, 2015, we sold some 4.5 % of our stake in GMO CLICK Holdings. This reduced our ownership ratio in the company from 98.4% to 93.9%, at the same time improving liquidity, increasing number of shareholders five times, and increasing average trade by eight times.
On April 1, 2015, GMO CLICK Holdings, Inc. was listed on the Tokyo Stock Exchange JASDAQ Market (7177). With GMO CLICK Securities and FX Prime, the group has become one of the foremost Internet finance groups in Japan.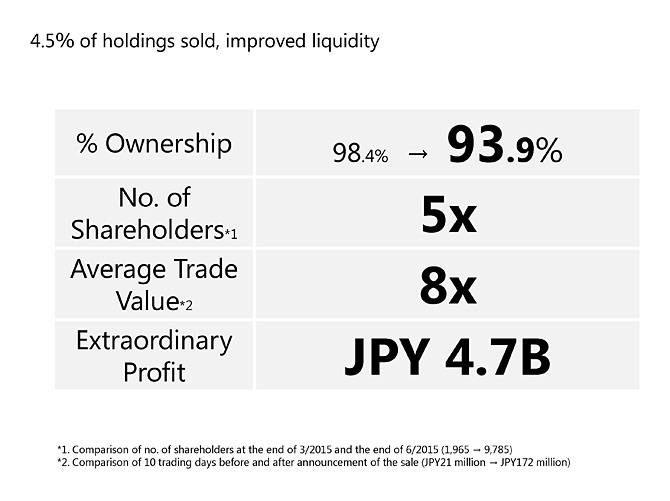 Finance and Payment Strategy
Under the theme of strengthening our strengths and enhancing weaknesses with number one products,in the second quarter we embarked on two new initiatives in the finance and payment spaces that will play an important part in the Group's future growth.
I believe that the Group's efforts need to be concentrated in Finance X Technology X Innovation.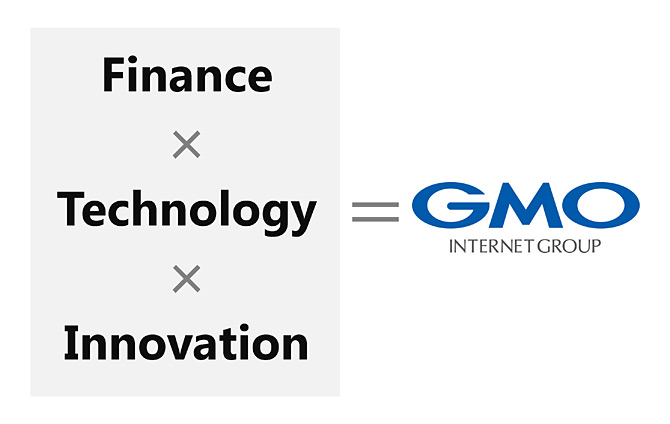 Looking at our record so far, Group company, GMO Payment Gateway is already the number one payment processing provider in Japan,
and GMO CLICK Securities is the global number one in FX.
The two companies develop provide services operated on their own systems, and in the rapidly evolving finance field,
this strength in technology is an important advantage.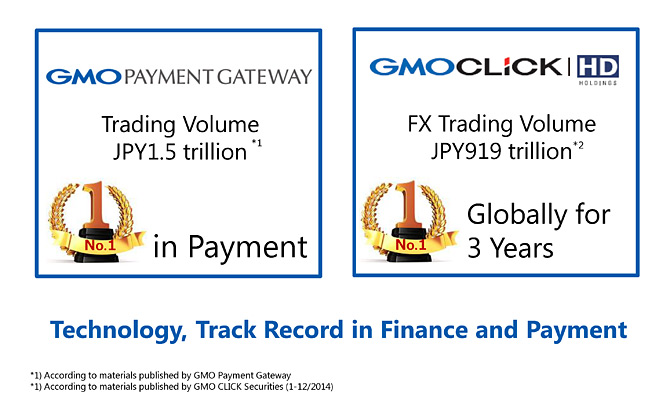 In the second quarter we made two big announcements.
1. Firstly, on June 9 we announced a capital and business partnership between GMO Payment Gateway and Sumitomo Mitsui Banking Corporation that will launch a new joint venture payment company.
The two companies plan to establish a new company within the year and the company will provide payment processing services to SMBC's customer base.
This initiative will drive sustained high growth in the growing ecommerce and FinTech fields for GMO Payment Gateway.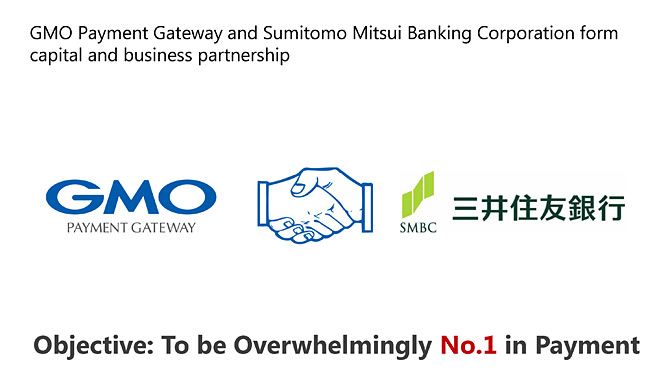 2. Further, on June 29 we announced that we have entered talks with Aozora Bank with a view to establishing an online bank.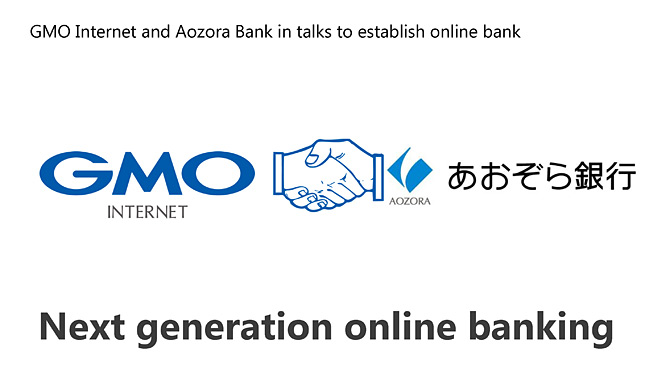 GMO Internet Group infrastructure products are used by over 6 million customers including ecommerce businesses and other business customers using payment services.
Together with the active retail users of our securities and FX trading services, we have a formidable customer base.
Given the extent of the Group's customer base, I believe that establishing a bank in the center of the Group will generate an organic economy.
This is still in the planning stages but in addition to existing financial services, I'd like to see doing online transactions, analyzing and using big data with the goal of creating a revolutionary next-generation online bank.
I will talk more about our strategy here, once more is decided, but I think there will be exciting developments to looks forward to in this field.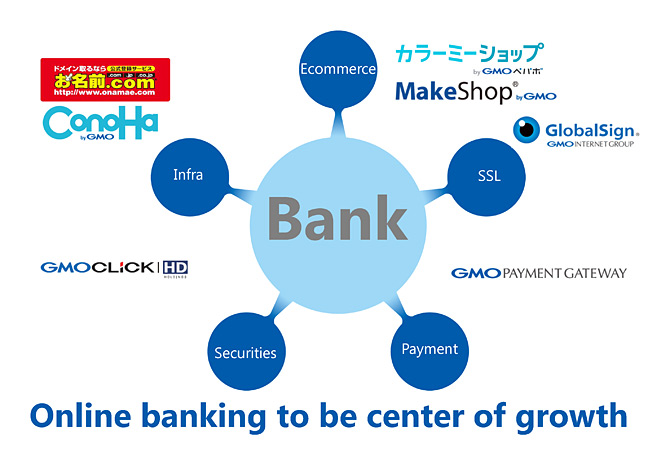 =============================================
■Internet Infrastructure
=============================================
●In the second quarter Internet Infrastructure revenue grew 16.6% while profit was up 3.4%.
After costs including JPY300 million in minne promotion, and JPY 70 million in goodwill amortization of an overseas investment, OP came in at JPY1.1 billion.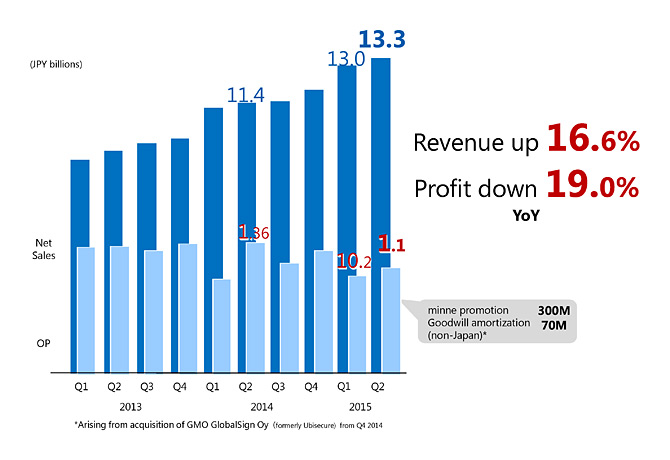 ●Number of contracts in Internet infrastructure reached 6.1 million. That number does not include 330,000 provider contracts. The two combined total 6.43 million. We are constantly growing our customer base, adding approximately 600,000 new contracts a year, 50,000 a month and 1,500 each day.
The majority of contracts in this segment represent recurring revenue, the foundation for stable, long-term growth.
Under our current theme for 2015 of "strengthening our strengths", we are making a strategic investment in C2C handmade market, minne.
As the number one service in Japan, it is performing well across all KPI.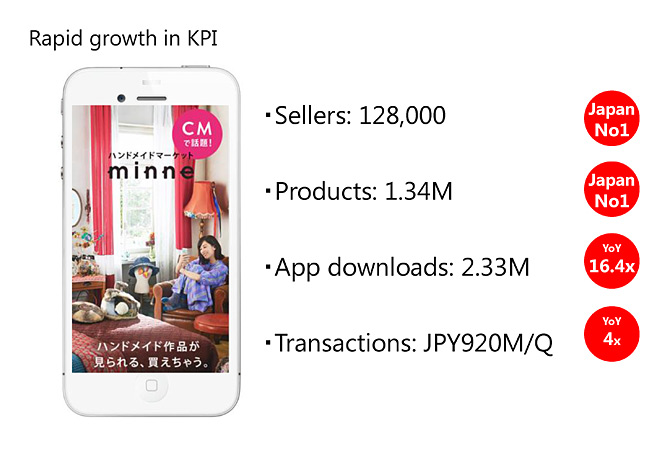 We have been promoting minne since Q1, and transaction volume has grown 51% year-on-year to JPY920 billion.
We are number one in both number of products and number of sellers, and we strive to grow and become overwhelmingly number one in both quality and volume.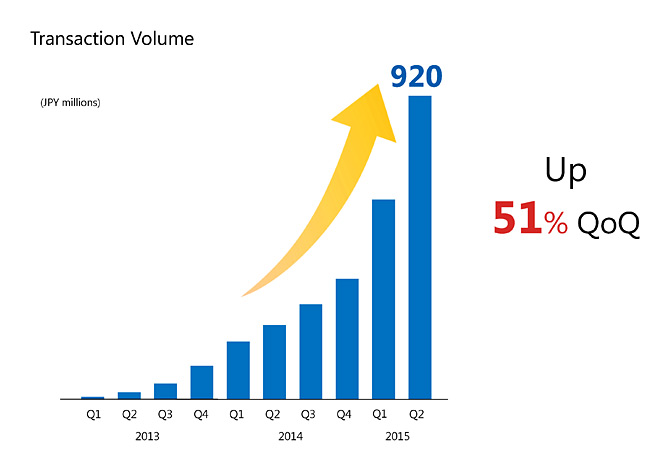 =============================================
■Internet Securities
=============================================
● In the second quarter, Internet Securities profit increased 176%. The high levels of FX trading activity expanded earnings, and we saw record high profits.
Also this quarter,we expanded customer base with enhanced promotions.
Both FX and securities had strong quarters.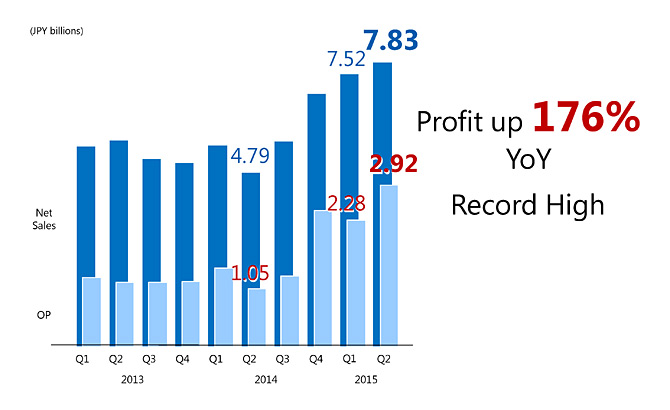 This graph shows trading volume by quarter.
Under the theme "enhancing our strengths", we continued to invest in technology and focused on providing value-add services. As a result, we were ranked the global number one in FX trading volume, for the third consecutive year since 2012. In the first half of 2015 we remained the world number one and segment performance remains strong.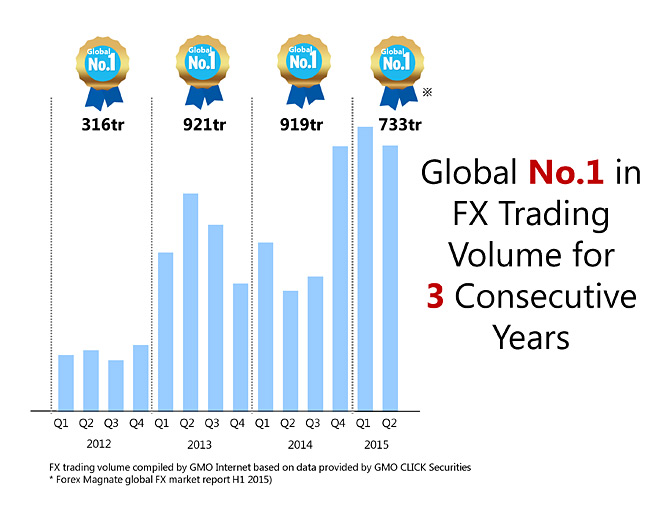 =============================================
■Online Advertising & Media
=============================================
● In Online Advertising & Media, revenue grew 10.2%.As we moved on from the peak season in this segment, we invested JPY 80 million in recruitment aimed at propelling a technology shift and segment profit was down year-on-year.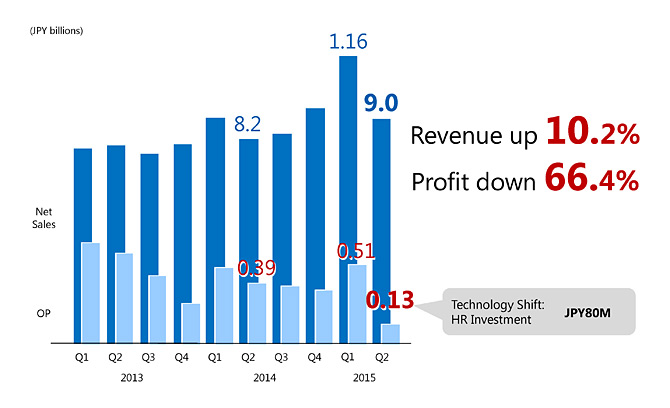 =============================================
■Mobile Entertainment
=============================================
●Under the theme of enhancing our weaknesses with number one products, we have taken out external game titles and brought operations in-house, building expertise and bringing costs under control.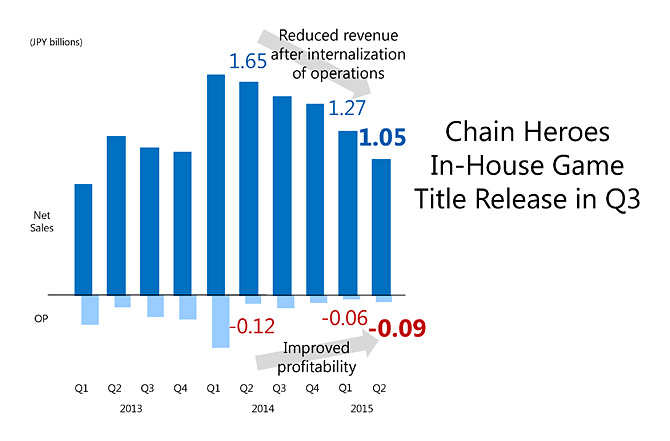 On July 24, we released Chain Heroes, a game title developed completely in-house. This is a battle game in which players battle together with friends.
This quarter I introduced a new total shareholder returns policy, and talked about important new themes.
Please see my business strategy post for more details.
We appreciate your ongoing support of GMO Internet Group.
Internet for everyone.
◇(IR) Masatoshi Kumagai talks about GMO Internet Group Strategy